Blake Elias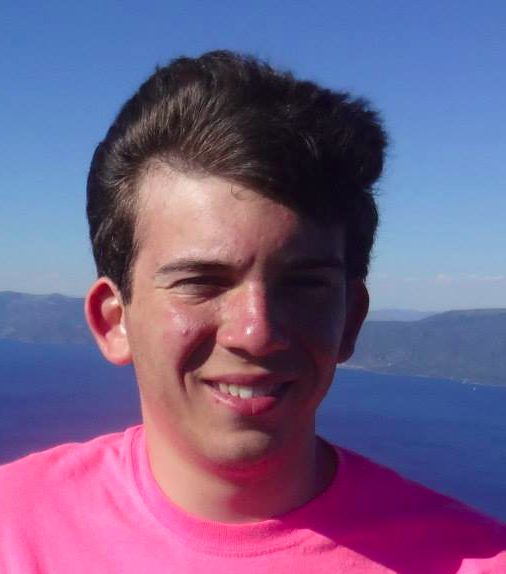 LinkedIn | CV | Email | Twitter | Google Scholar
About
I am a researcher at the New England Complex Systems Institute, working under Yaneer Bar-Yam. My current work examines the game-theoretic and collective decision-making aspects of pandemic response.
My interests include machine learning, game theory and neural-symbolic reasoning. I am interested in applying AI for social good, via tools that amplify human collective intelligence and group decision-making, and via the design of better economic policy and social systems.
Previously, I was an AI Resident at Microsoft Research working on neural-symbolic computation and human-AI collaboration. Before this, I completed my SB and MEng degrees at MIT in Electrical Engineering and Computer Science, where I worked in the Media Lab and Synthetic Biology Center.
Recent Writing
Publications
Pandemic Response as Reinforcement Learning
Blake Elias, Alexander Siegenfeld, Yaneer Bar-Yam.
NeurIPS 2020 Workshop on Machine Learning for Economic Policy.
paper | code
Human-Machine Collaboration for Fast Land Cover Mapping
Caleb Robinson, Anthony Ortiz, Kolya Malkin, Blake Elias, Andi Peng, Dan Morris, Bistra Dilkina, Nebojsa Jojic.
Thirty-Fourth AAAI Conference on Artificial Intelligence, 2020. Oral.
pdf | arXiv | code | video
High Throughput Pin-Tool Based Automated DNA Assembly
Master of Engineering Thesis, Electrical Engineering and Computer Science, MIT, 2018.
pdf | MIT DSpace
Covid
Pandemic Response as Reinforcement Learning
Blake Elias, Alexander Siegenfeld, Yaneer Bar-Yam.
NeurIPS 2020 Workshop on Machine Learning for Economic Policy.
paper | code
Is Locking Down Worth It?
Blake Elias, Alexander Siegenfeld, Yaneer Bar-Yam.

Pandemic Lockdown Decision-Making
Bruno Felix, Chris Moreno-Stokoe, Sascha Frankel, Lennart Quispel, Ana Martinovici, Blake Elias, Yaneer Bar-Yam
Respiratory Health for Better COVID-19 Outcomes
Blake Elias, Chen Shen, Yaneer Bar-Yam. March 16, 2020.
New England Complex Systems Institute.
pdf | web
Should the World Stay Home for a Month?
March 11, 2020.
pdf
Could Air Filtration Reduce COVID-19 Severity and Spread?
Blake Elias, Yaneer Bar-Yam. March 9, 2020.
New England Complex Systems Institute.
pdf | web
Coding Projects
Writing
What I'm Reading / Watching
| | | |
| --- | --- | --- |
| Problems of Knowledge and Freedom | Design as Participation | Behavior Without Utility |